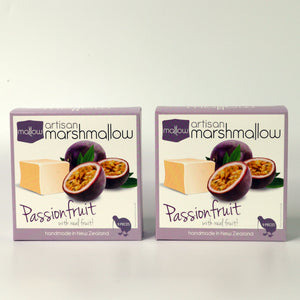 Made with real fruit these Passionfruit Marshmallows encapsulate the ultimate raspberry flavour in 9 pieces of the squishiest treat of them all. Once you start, you'll find it hard to put these down!
No artificial flavours or colours.  This mallow is packed with freezed dried raspberry powder which is 100% raspberry!
Great Day Mallow was established in a Hamilton home kitchen with a few Kenwood mixers from the '70's and inspiration from a Great Grandfather who crafted quality confectionery for Auckland theaters in the '30s.