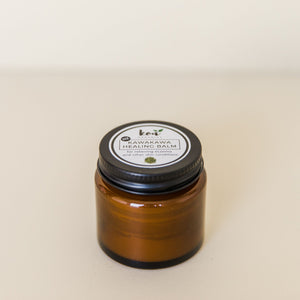 A beautiful blend of kawakawa respectfully harvested from the Whakarewarewa (Rotorua NZ) forest and infused over many many hours to draw out the healing properties and to enhance its efficacy before being made into a powerful skin repair balm.
Proven effective with eczema, dermatitis, hives, mosquitos and other insect bites and bee stings. Helpful with a range of other in conditions such as chapped lips, burns, bruises, bites, cracked skin, cracked nipples, cuts, insect stings and nappy rash.
Kawakawa Healing Balm is the Pharmacy of the Forest!
Proudly made in Rotorua, NZ by Michelle.